Minimize downtime, maximize customer satisfaction.
Local, friendly service that makes your business look good.
The brick-and-mortar world is very much alive. So is the need to provide your customers with the exceptional service they demand. Netfor can help you do this with retail technology and support services that enable your IT teams and site staff to make every customer feel special.
Whether you require onshore agents, cross-country fulfillment and shipping, device installation, hardware maintenance, or more, Netfor has the technology and resources to link it all together seamlessly. With us, you're open for business.
Agents Who Care
Our Call Center and Technical Support Desk agents must possess a high level of soft skills. Technical Support Desk agents must also be fluent in technology. In either case, we continually train and audit agents to ensure quality, accurate service.
A Smart System
Our proprietary Knowledge Management System is a searchable database containing articles and how-to guides about your product, services, and brand. It immediately serves the agent the right knowledge at the right time for prompt, accurate resolutions.
Fulfillment Center
Our warehouse and fulfillment center provides state-of-the-art pick, pack, and ship services, including returns, repairs, kitting, and more. A robust Inventory Management System tracks shipments in real-time and notifies all parties when items are low.
I consider it a strategic advantage for Goodwill to have an outsourcing partner like Netfor that is both qualified and skilled to offer us professional help desk support. The help desk or call center is not our core competency, and it's not something we felt we could develop ourselves. We really appreciate the knowledge base Netfor has and the efficiency of their support process, how it's created, managed and refreshed. They do such a great job of taking all our calls, which are 24 hours a day. They've worked hard throughout our partnership to learn about our organization, what it is we do and why, and that helps to create common ground as we move forward into our future together. Plus, they're fun to work with!
Dennis Cuffel
Senior Director of Technology, Goodwill Industries of Central and Southern Indiana
After talking to Netfor about our needs and learning of their capabilities, I was eager to talk to their references. I was shocked as I talked to person after person that confirmed the quality of service Netfor was delivering their respective companies. I was convinced!
GLOBAL RETAIL
Enterprise IT Director
Tailored Solutions to Keep Foot Traffic Moving
Our unique blend of integrated services is engineered to take the tasks that distract off your plate and empower you to focus on what matters.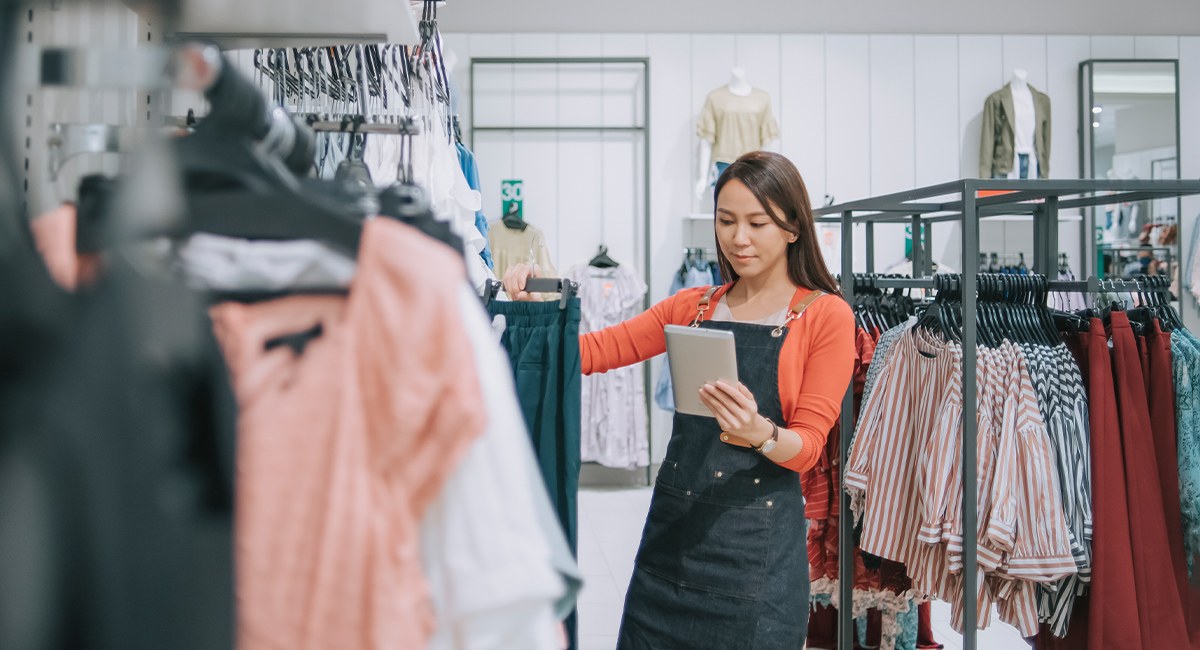 Netfor Retail Capabilities
Field Services
Technical Support Desk
Customer Service Call Center
Fulfillment Center
See how we've helped clients solve their most complex business process challenges.
Kiosks: Useful Tips For A Successful Deployment
A self-service information kiosk is a great way to effectively inform and engage guests on-premises for hospitality, retail, real estate and more types of organizations. If effectively deployed, a digital concierge kiosk will enable guests to find out…
Omni-Channel- Support You Didn't Know You Needed
Justin from IT peers nervously across the room. Malayka's workstation is about 150 feet away, down the center aisle and after a brief turn to the left. With Malayka's replacement monitor in hand, Justin hopes he can sweep in and swap it out for…
Configuring & Fulfilling Ready‑To‑Go Devices
The franchise operator was frantic. When he opened the store this morning, the point-of-sale (POS) system was dead. He tried every trick he knew, but the technology wouldn't cooperate. Customers who stopped by while rushing to work were anything but…
Check out what we've done for other clients in multiple industries.
How much retail experience does Netfor have?
Netfor has been working in the retail industry for over 25 years.
How much does the implementation and steady-state service cost?
Implementation fees are always right-sized for the engagement and how long the implementation will take before the service runs in a steady-state. Overall, our prices are determined by the BPO service purchased and the specific processes we are asked to manage. We first like to meet with you and discover what your current processes are. Then, we estimate the time required to complete the request and provide a quote that best suits your needs.
What are typical service levels for my industry?
Our service levels are entirely customizable based on your business needs. Typically, our retail clients will leverage priority response rate, answer time, and first-level resolution as main service level drivers.
How is customer satisfaction measured and reported?
Netfor utilizes Net Promoter Surveys to measure customer satisfaction and gain valuable, actionable feedback. We then use this feedback to make improvements in the customer experience.