Delight your customers with speedy service.
Our technicians can help you keep the QS in QSR.
In the rapidly changing world of quick serve restaurants (QSR), outdated technology is a sure-fire recipe for disaster. To stay on top, you need an outsourcing partner who understands your business and unique needs.
Our technicians are always on call to install and repair the technologies at Quick Serve Restaurants required to serve your customers, from digital menu boards (indoor and outdoor) to DMB controllers, pedestals, speakers, headsets, kiosks, POS, pin pads, and IT infrastructure. And if an installation will impact your operations, we complete the job after hours.
We've been helping Quick Serve Restaurants serve up enjoyable customer experiences for decades. Reach out. We can help you maximize your QS.
Reliable, Accurate Technicians
Most of our technicians have been in the field for 10+ years. All go through our rigorous Quality Confirmation Process to ensure the utmost professionalism.
Transparent
Technology
Because a client can't be at every location for every install or service, we provide real-time, visual confirmation of each site's progress and completion.
Nationwide Support Network
No matter the location of your restaurant or the number of sites, our managed network of technicians are prompt, professional, and, above all else, experts.
The Tech was great! He got it all taken care of really fast, and now everything is up and running again!
Custom Solutions to Move Your Business Ahead
Our unique blend of integrated services is engineered to take the tasks that distract off your plate and empower you to focus on what matters.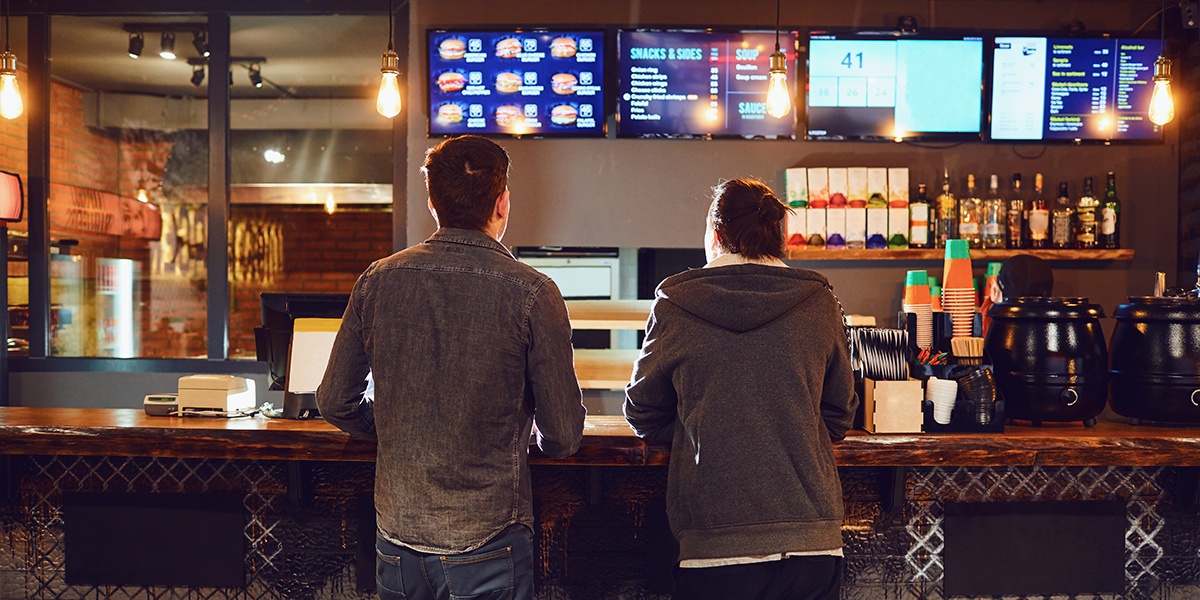 Netfor Quick Serve Restaurants Capabilities
Field Services
Technical Support Desk
Customer Service Call Center
Quick Serve Restaurants Resources
See how we've helped clients solve their most complex business process challenges.
Kiosks: Useful Tips For A Successful Deployment
A self-service information kiosk is a great way to effectively inform and engage guests on-premises for hospitality, retail, real estate and more types of organizations. If effectively deployed, a digital concierge kiosk will enable guests to find out…
Check out what we've done for other clients in multiple industries.
Quick Serve Restaurants FAQs
How do you train providers?
We train/certify our field providers using customizable field guides tailored to meet the unique requirements of each scope of work. To maintain excellence in the field, providers must use our Learning Management System to ensure that they are knowledgeable and compliant before arriving on-site. Each field guide is developed with the client as we onboard the work. Typically, we refine the guides during a pilot phase in which best practices and processes are also finalized. In addition, we can add video and pictures to the guides to help simplify the complexity of any scope of work.
How do you manage work?
Netfor manages our teams via an ITSM platform and a service management system. Together, they enable close to real-time updates and enhanced visibility for our teams and clients who want to follow progress in the field.
Do your providers carry a standard tool kit?
Netfor technicians carry a standard tool kit, including:
Laptop (Windows 7 or higher)

Basic IT tools

Network testing tools/cable testers

Cat5e cabling

Ladder

Digital camera or camera phone with the ability to upload pictures before leaving a site

Badge (when required)

Hard hat (when required)

Copy of work order and job information used in training and certification
I have stores open during the day, can you install or service during non-standard business hours?
Yes. Netfor offers 24/7/365 support via our contact center while our field services group manages business-critical technology repairs and installs on a regular basis.