Why Choose Netfor for Your IT Service Desk?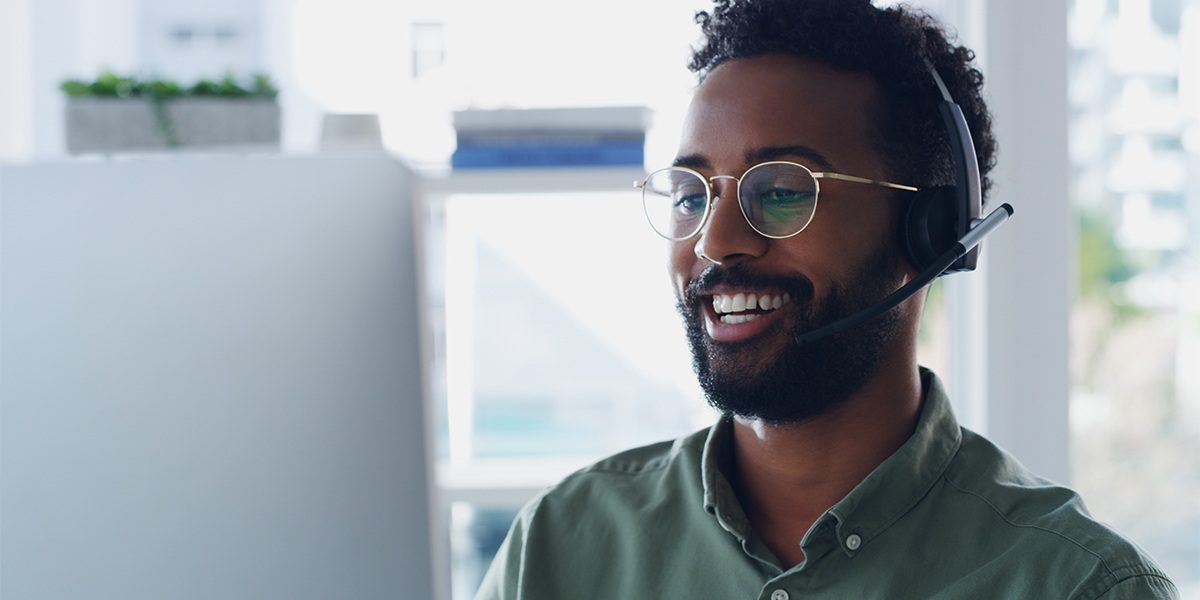 Agent Excellence
We focus on developing professional agents who go beyond merely answering calls to deliver service that creates repeat customers and elevates your brand.
Continual Training:

 

We bring out the best in our agents with ongoing technical service training and consistent performance feedback.
Soft Skills:

W

e vet and hire only those who display a high level of empathy and professionalism. Then we instruct them in our proprietary call center best practices developed over the past 25 years.
Know-How:

 

Immediate access to knowledge articles and content to provide expert guidance to customers and consistently resolve calls.
Quality Audits:

 

Regular call audits ensure that our agents meet a high standard of excellence.
Knowledge Management System
Our proprietary knowledge management system places your organization's vital technical information and specifications at every live agent's fingertips.
Articles:

 

Customized, specific knowledge articles and content developed with your team.
Keyword Search:

A

gents respond and resolve interactions faster with our searchable database that finds and opens relevant knowledge articles.
Technical Writers:

 

In-house technical experts work with your team to create content that agents must use and follow during calls.
Multi-Channel Managed Contact Technology
Your staff and end-users are a diverse group. To meet their unique needs requires adaptable solutions.
Channels:

 

Phone calls, emails, chat, voicemail, SMS, and future potential to add video conferencing and even AI to discern a customer sentiment.
Auto-Distribution:

 

Incoming media, such as calls, are routed to your assigned, qualified agent possessing the appropriate skillset.
SLA-Focused:

 

Our blend of technology and empathy enables Netfor to meet tighter service level agreements than most others, like answering 97% of calls in less than 20 seconds with a phenomenal first call resolution rate of 75%.
Transparency:

 

Clients have real-time access to call volume, hold times, and more.
At Netfor, we believe every successful organization runs on process. That's why we spend so much time perfecting ours.
We start by collaborating with you to determine your business needs and goals. After a thorough examination, we then chart a strategic roadmap to help you envision the steps and technologies required.
Every aspect of your business is documented and delivered on. Together, your internal team and a Netfor Client Success Manager will establish deadlines, deliverables, and service levels. We'll also begin amassing the knowledge needed to manage your project successfully.
AGENT ONBOARDING & TRAINING
Whether an agent is new or experienced, each is thoroughly onboarded to understand your brand and needs. For training, we collaborate with your team to train the new Netfor team. After that, we will train future agents.
In addition to real-time access to your call data, you will also be in regular contact with your Client Success Manager. Depending on your preference, there will be weekly or monthly meetings to track progress.
No matter the industry,
we answer the call.
Businesses or organizations looking to outsource their IT call centers and technical support can trust Netfor's 25-year track record of success. With our low wait times and prompt issue resolutions, your end-users will be delighted.
Netfor has been a key part of the INBiz program. They helped develop processes to support the INBiz call center and worked diligently with our team to identify and capture knowledge to ensure consistency among agents. Netfor's attention to customer service is terrific and keeps the service running smoothly, and their flexibility makes them a great partner.
Rebecca Longfellow
Director of Business and Information Services for Indiana Secretary of State
See how we've helped clients solve their most complex business process challenges.
6 Reasons Internal Help desks Often Fall Short
It's common for companies to assume they know more about their products and services than anyone else, so it comes as no surprise they also assume they can do the best job of providing support to customers using internal help desks.
In their Worst Moment,
They Saw Netfor's Best
IT directors and others responsible for technology aren't usually given to exaggeration. In many areas of business, the phrase "major incident" is a dramatic way of moaning about whatever's creating stress this week. But in an IT director's lexicon…
Service Desk Cost Calculator
Our proprietary Calculator will help you determine the true costs of managing calls in-house.
Looking for Another Service
or Solution?
Whatever business process challenge you're facing, we'd love to talk and see if we can help. Solving complex problems is what gets us out of bed in the morning!
What can I expect with Netfor?
Netfor provides worry-free, 24/7/365 customer care for business consumers and technology users. With Netfor, you get world-class call center and service desk support as well as order fulfillment and field services.
What is Netfor technical support?
Netfor offers outsourced, Tier 1 help desk support utilizing ITSM and ITIL-based frameworks. That means all technical requests from your customers or employees are routed to one place. And there's always a live person available to address every ticket. With U.S.-based agents in the heart of the Midwest, we combine the latest technology with the art of great customer service to keep our clients productive.
Do You Work with Government call centers?
Netfor is expert at handling the calls that can be a nuisance to support teams for your state, county, and local citizenry. Our agents walk callers through everything, from login issues and password resets to creating accounts, requesting services, and filing reports.
What are your service levels?
Our service levels are completely customizable based on your business needs.