Our relentless pursuit of solutions to incredibly complex problems is baked into our DNA. It has been since day one when Jeff Medley started Netfor in 1995.
That's when Jeff sensed that a major transformation in computing was on the horizon. And he wanted to be a part of it. So, he left his job as an engineer working on government defense satellites, turned his home into an office, and hired three employees. Over the years, they found themselves solving more and more business process issues. That led to a few questions that now define Netfor and about us.
How can we automate the repeatable business processes that consume resources and staff productivity? What does a modern, responsive call center look like? Can technology solutions save an organization money and accelerate innovation while remaining delightfully people-centric?
It turns out the answer is Yes.
It also turns out Netfor was at the forefront of a world-changing transformation in computing power and possibility. Hello, Cloud.
Fast forward to today.
Netfor has dozens of skilled experts, thousands of technicians nationwide, a state-of-the-art fulfillment center, and multiple locations sprinkled throughout the United States. Still true to our DNA, Netfor is committed to simplifying complex business processes and helping organizations focus on what they do best. 
Enought about us; take a look at our team!
The leadership below is helping turn our vision of people-first, simplified BPO into a reality. Take a second and see how the team's vast experience can benefit your organization.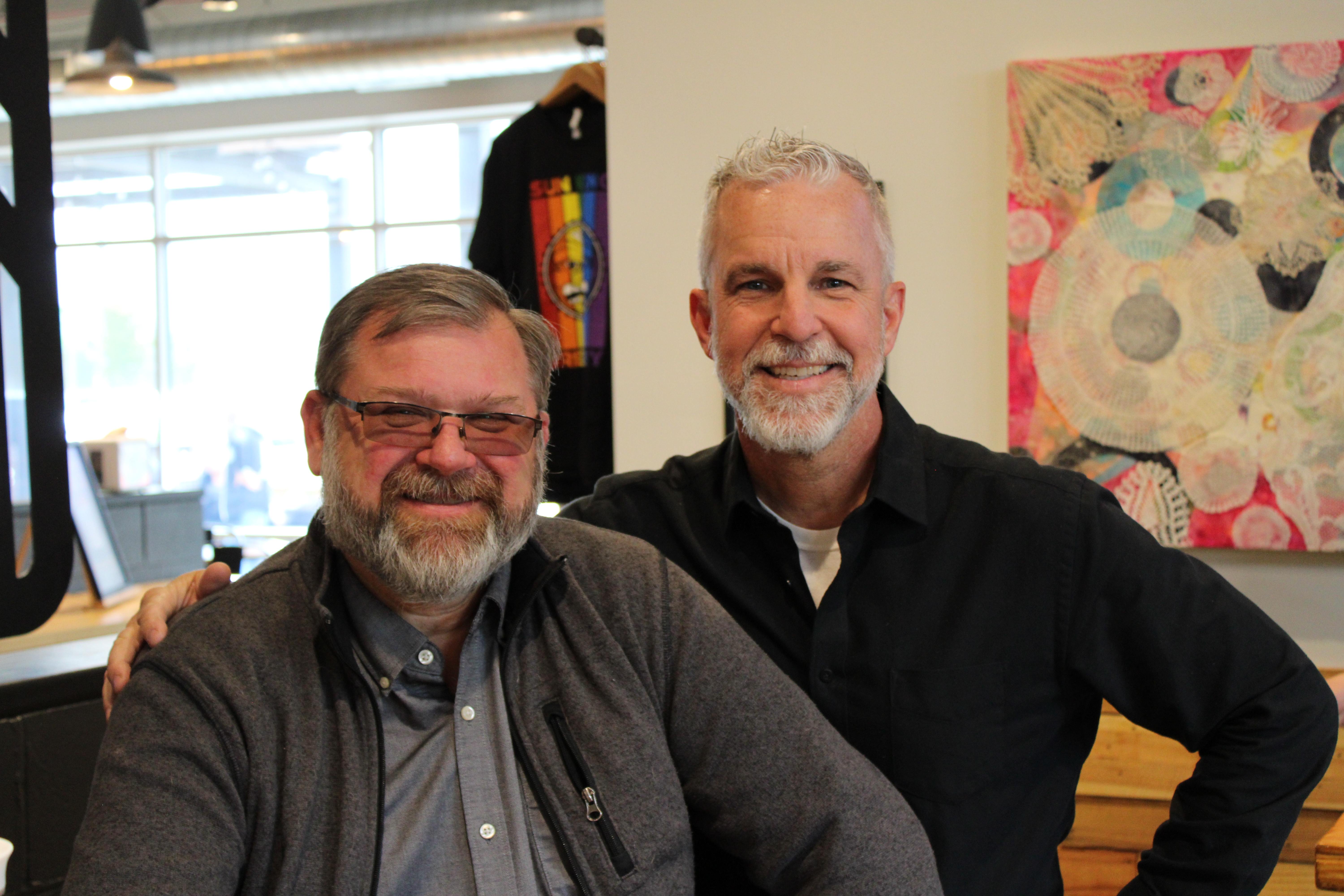 Jeff Medley
CEO & FOUNDER
Jeff is the big brain behind all the other big brains at Netfor. He leads the executive team, accountable for creating the vision, strategies, and tactics required to lead us into the future. He's got a lot on his plate, but he never falters in his pursuit to unlock the potential in everything around him. That includes businesses, clients, employees, and himself. Outside of work, you'll find him outdoors. Jeff loves camping and mountain biking, as well as staying home and grilling. He's also called The Jukebox because once Jeff hears a few bars of a song, he can't (or won't?) stop singing or whistling it until he hears the next one. He's the boss, so what can you do?
Jerry Kerns
SENIOR VICE PRESIDENT
Jerry started in 1999 as a contract field technician. Today, he manages the people services of the company, from talent to enterprise technology and software development. Growing up, Jerry was that kid who took things apart to see what made them tick. But unlike most kids, he put them back together and made them better. He does that here, too. After work, you'll find him reading a novel, watching a good movie, or on his motorcycle with his wife of 30 years, touring the scenic roads of the Great Smoky Mountains.
Heather Nash
PROJECT MANAGER
Heather came onto the scene at Netfor with an unwavering determination to revolutionize their processes post-pandemic. Her initial stint, meant to last just a few weeks, quickly extended to months due to her unprecedented impact. Her invaluable skill set, including a Purdue University degree, extensive experience in manufacturing, Lean Six Sigma, Workforce Development,, and Program/Project Management, provided her with a unique and fresh outlook on navigating the complex world of IT.  Heather loves to spend her time outside of work hiking, kayaking, camping and being the "annoying mom" at all of her kids sporting events. 
More than words, these values are how we live daily.
Be a Problem Solver
To find the right solution – not just any solution – we often need to go beyond the obvious. We encourage everyone to dive deeper, think differently, share, and flex their intelligence.
Ask the Difficult Questions
At Netfor, all questions are valuable – even questions that spur difficult conversations – because they often lead to new ways of thinking and innovations that move us all forward.
Act Transparently
We work together to discover solutions, processes, and outcomes that move the needle. To that end, we leave our egos at the door, collaborate openly, and share with integrity.
Make Everyday Better
Whether we're helping our clients or their customers or our coworkers overcome challenges, every day is an opportunity to show that we care.
Delight the Customer
Be the friendly expert and trusted advisor who goes the extra mile. Graciously step up to be what our clients expect: an extension of their team committed to their goals.
Bring the Fun
We believe work should be fun even when it's stressful. We love those who can look past the moment and bring the fun that brightens the room. Our clients notice it and love it, too.